3rd Sêr Cymru Postgraduate Conference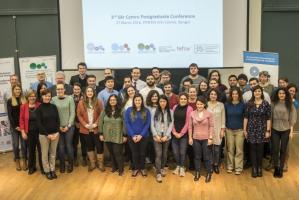 The third Sêr Cymru Postgraduate Conference attracted 35 PhD students from the three Sêr Cymru National Research Networks to PONTIO Arts Centre in Bangor on 27 March. The day started with insightful and thought-provoking presentations by Adrian Hines, Head of Applied Science at the UK Met Office and Jenny Ames, Director of Jenny Ames Consulting Ltd. Both presenters shared their personal career journeys and the presentations provided practical tips on how to apply scientific skills to research careers within and outside academia, as well as other possible career pathways post-PhD.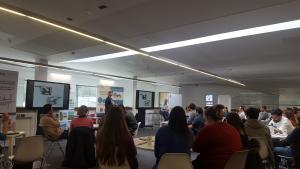 Following these inspirational talks, the day continued with an interactive workshop to initiate ideas to help the students decide what follows the PhD. Professional coaches challenged the students to identify the key rules and constraints they experience when identifying their career goals; what opportunities and skills they can develop to overcome these; and what actions they can take to proceed towards their goals. Different techniques grounded in research were used to help them identify each of these steps. Feedback on the day was positive and it was clear that dedicated training to focus on their career pathways was of great benefit to the attendees.
Publication date: 27 March 2018