Public lecture: Rock-Forming Microbes – The Good, the Bad and the Ugly
Prof. Robin Gerlach, Montana State University, USA
In this lecture, Prof. Robin Gerlach, a Professor in Chemical and Biological Engineering from the Center for Biofilm Engineering (CBE) at Montana State University-Bozeman (USA), will provide insights into the actions and results of mineral-precipitating and mineral-dissolving microbes. These microbes happen to be all around and within us; and depending on the circumstances they can be used for benefit or cause damage. 'Rock-Forming Microbes – The Good, the Bad and the Ugly' will take a look at microbes involved in diverse fields such as cement production, art, environmental remediation, building damage, corrosion and kidney stone formation.
Prof. Gerlach and collaborators are trying to harness the Beauty of and control the Beast within these diverse microbes. Controlling the actions of these microbes provides an opportunity to develop novel building materials, stabilize building foundations and dams, seal leaking wells, control radioactive wastes, create pieces of art, and improve the treatment and prevention of kidney stones.
When: Wednesday 6 June 2018, 17.00-18.30
Where: Aberystwyth University Llandinam Building, SY23 3DB
17.00-17.30 Free drinks reception, DGES Concourse, Floor B
17.30-18.30 Public Lecture: Llandinam Lecture Theatre A6
This lecture is free to attend and open to the public. There is no need to book a seat.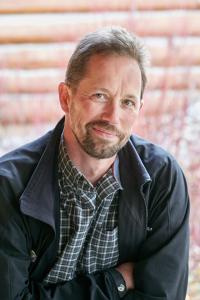 Robin Gerlach is a Professor of Chemical and Biological Engineering at Montana State University (MSU), the Research Initiative Coordinator in the Center for Biofilm Engineering (CBE), and Director of the Environmental and Biofilm Mass Spectrometry Facility. His research interests are in the area of biofilms and biotechnology development: Bioenergy applications, bioremediation and mineral-producing microbes have been his focus over the past 20 years. Prof. Gerlach received his Diplom Ingenieur (Dipl.-Ing.) degree from Berlin Technological University (TU Berlin) in Germany and his PhD in Environmental Engineering from MSU.
Prof. Gerlach currently researches the use of biominerals for sealing leaky wells in the deep subsurface, ways to enhance microbial methane production, the production of fuels and chemicals by algae, the conversion of methane into fuels and chemicals, and the formation of infectious kidney stones. He also is the Program Chair for the 2018 Algae Biomass Summit.
Related documents: