Public Lecture: Patterns, Growth and Energy - Lessons from Biology for Architectural Design
Dr Petra Gruber, University of Akron, USA
In this lecture, Dr Petra Gruber from the Biomimicry Research and Innovation Center (BRIC) at the University of Akron, USA, will take a closer look at a biological paradigm underlying current research and development interests in architectural design: Biomimetics – a strategic approach to translate information from biology to technology. In this lecture, Dr Gruber will present several examples that illustrate how concepts of life can be translated to innovative design proposals, prototypes, methods and tools.
For example, birds nests made of more or less randomly assembled elements without connections, still deliver interesting mechanical properties. Research on these 'animal buildings' has provided prototypical building solutions, laying the groundwork for future product-oriented technological solutions.
Investigations of patterns in biological growth from slime molds and algae, have aided the design of materials and structures such as bioreactors and 3D printing improvements; and the correlation of leaf shape with evapotranspiration and thermal dynamics can be used to improve technical energy dissipation systems.
When: Thursday 31 May 2018, 17.00-19.00
Where: Cardiff University Main Building, CF10 3AT
17.00-17.30 Free drinks reception, VJ Gallery, Main Building
17.30-18.30 Public Lecture: Wallace Lecture Theatre (0.13), Main Building
This lecture is free to attend and open to the public. There is no need to book a seat.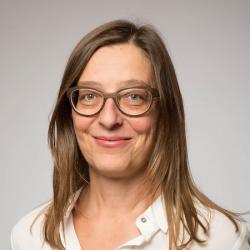 Dr Petra Gruber is an architect with a strong interest in inter- and transdisciplinary design. Apart from her professional work as an architect, she holds a PhD in Biomimetics in Architecture from the Vienna University of Technology in Austria. She also collaborated as a research fellow at the Centre for Biomimetics at The University of Reading, UK, taught Biomimetics in Energy Systems at the University of Applied Sciences in Villach, Austria and held lectures and workshops at universities worldwide. As a visiting professor for Architectural Design and Building Science, she set up a master program in Advanced Architectural Design at the Addis Ababa University in Ethiopia. Her research spans from projects for the European Space Agency on lunar base design informed by folding principles from nature, to arts-based research on the translation of growth principles from nature into proto‐architectural spatial solutions. Since 2016, Dr. Gruber is based at the Myers School of Arts and the Department of Biology for the Biomimicry Research and Innovation Center BRIC at The University of Akron.
Related documents: